EP Tax was established in 2007 and provides a friendly but professional accountancy and tax service to businesses in Tidworth and surrounding counties.
We hold our practicing certificate through the Intsitute of Financial Accountants and are a fully registered supervisor under Anti Money Laundering Regulation.
We are a small team holding the following qualifications and experience:
AAT Qualified and Xero accredited book-keeper.
Associate member of the Federation of Tax Advisors.
Associate member of the Institute of Financial accountants.
5 years experience as a Finance Director of a £1M+ charity.
6 years experience as a Finance & Payroll Manager for a £1.5M+ business (110+ employees).
MCMI Level 6 Certificate  in Management.
Qualification in teaching adults in the life-long learning sector.
IAB Level 3 Diploma in Payroll.
A Levels in Accountancy, Maths and Business Studies.
Associate member of the Institute of Financial accountants (IFA)
CIMA Advanced Diploma in Management Accounting
AAT Qualified – Professional Diploma in Accounting (Level 4)
5 years' experience as a Finance Director of a £1M+ charity.
6 years' experience as a Finance & Payroll Manager for a £1.5M+ business (110+ employees).
IAB Level 3 Diploma in Payroll.
Xero Certified Bookkeeper
A Levels in Accountancy, Maths and Business Studies.
Anna established EP Tax in 2007 whilst also working part time as a Finance Director for the Army Families Federation and as a Finance manager for TNB Early Years and Play. She has 20+ years' experience in accountancy, tax and financial management working mostly with small to medium sizes businesses and not-for-profit organisations.
Anna has recently enrolled as a member of the Chartered Institute of Taxation and hopes to complete the CTA Qualification by Summer 2022
She has two teenage children, two dogs and is married to a soldier so spends much of her free time keeping them all alive. Anna owns a small property portfolio which she manages herself and is a Director of the Tidworth Residents association. She is an avid Aston Villa fan and often tries to strike up football talk in the office. 'Anna, we don't care about Jack Grealish!'
Practice Manager & Client Manager
BA(Hons) Education
Payroll Diploma
Anti Money Laundering Supervisor – MLRO
10+ years as HR administrator in the British Army
IAM basic HR admin level 2.
Higher Education Diploma – Health Sciences
Dominique is our friendly and much-loved practice manager. She started at EP Tax as an administrator, with absolutely zero desire for a long-term career in the accountancy sector. But…we managed to talk her into sticking around and she's now in her third year at EP Tax – maybe it was all our accountancy and tax related jokes which she loves so much (not!)
After joining EP tax, we promoted her twice within 6 months and offered her a commission contract to manage her own clients; she specialises in accountancy and tax for sub-contractors and childminders. Her practice manager role includes overseeing all internal matters such as HR and employee progression, GDPR, IT, insurance, customer and supplier contracts etc. She has also recently completed a payroll course and processes the majority of our client monthly payrolls.
Prior to working for EP Tax, Dominique served almost 12 years in the army, doing a 6 month tour in Afghanistan in 2012/13; maybe that's why she's so badass. She also had her own business providing services to babies and young mums. In 2020, she completed her final year at University with a BA(Hons) degree in education.
Dominique is extremely involved in the local community and has 3 young children. On the very rare occasions she has some free time, she enjoys catching up with friends, competing in sports challenges and watching films; her favourite film is The Green Mile.
Accounts Assistant & Qualified Bookkeeper
AAT Level 3 Qualification – Advanced Diploma in Accounting (Level 3)
AAT Qualified Bookkeeper (AATQB Status)
Xero Certified Bookkeeper
Property Income Tax Specialist
Finance Manager for a large firm – managing over 20 employee's
Work experience as a stock-broker
Sweety started at EP Tax in 2018 as bookkeeper and continuously wows us with her intelligence and work ethic. She is a very quick learner and is capable of resolving complicated book-keeping, accountancy and tax tasks.
Her current role at EP Tax includes managing all our property income clients (she's an expert on property income tax), overseeing all of our VAT obligations and deadlines and handling our most complex book-keeping clients. Due to her specialist knowledge on property income tax, we are proud to market EP Tax as a firm that specialises in this sector.
In the last few years, Sweety has grown in confidence and knowledge and is a crucial member of our team. Her pureness and innocent humour make her a delight to have in the office – we are never short of a few giggles when Sweety is around.
Sweety's previous work experience includes working as a stock-broker dealing with intraday trading and commodities. She also has knowledge of foreign exchange, debt markets and the future and options market. Sweety was a Finance Manager for a large electronical wholesaler managing over 20 employees.
Alongside working at EP Tax, Sweety is also mum to 2 young children and an army wife. She is a passionate cook (we have serious food envy in the office every lunchtime) and loves breaking bad, friends (the series) and walking in the countryside. She is currently studying her AAT Level 4.
AAT Qualified – Professional Diploma in Accounting (Level 4)
MAAT Status
AAT Level 3 Qualification – Advanced Diploma in Accounting (Level 3)
Xero Certified Bookkeeper
CeFs IFS Level 3 (Financial Studies)
BTEC Certificate Business
Amy joined our team on a temporary basis as a summer accounts assistant and impressed us so much that we offered her a full-time apprenticeship. After her apprenticeship ended, we offered her a permanent position as Accounts Assistant.
Her role at EP Tax includes managing book-keeping and VAT clients, completing sole trader accounts, assisting with Limited Company Accounts and schedules, preparing self-assessment tax returns and being our social media mastermind.
Amy has a natural talent with numbers and is extremely organised and efficient. She has experience working on Xero, Reckon 1, FreeAgent and QuickBooks and is an advanced excel user. Her forward thinking, endless ideas, and ability to work as a team makes her a great asset to our firm.
Amy has recently completed her AAT Level 4 studies. She passed with a merit. 
In addition, she was top of the class in her level 2 studies – achieving AAT L2 distinction with a 98% pass rate and passing her LIBF L3 certificate in financial studies and BTEC business studies courses. 
As our youngest employee, she keeps us up to speed with the latest trends and in return, we are giving her a valuable lesson on how much coffee and tea adults drink –she has about one for every 10 the rest of us drink.
Amy interests include landscape photography and watching live music.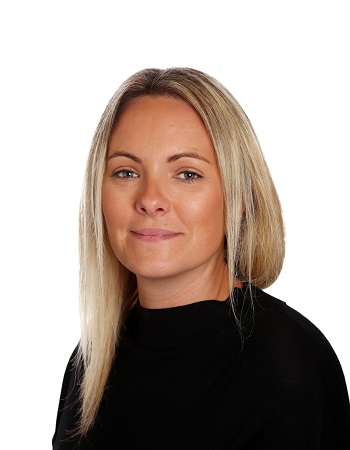 Client Engagement Manager & Accounts Assistant
AAT Qualified – Professional Diploma in Accounting (Level 4)
Xero Accredited Bookkeeper.
3 years' experience working for HMRC.
20+ years' experience working in accountancy and finance sectors.
Kelly started at EP Tax in April 2020 and was originally employed to advise our clients on the business funding support available during COVID-19. She is now officially the friendly face and voice of EP Tax; welcoming clients on reception either face to face or via the phone. She is so lovable I'm sure some clients ring up just to have a chat with her.
Kelly has recently taken on the management of a large number of our VAT and book-keeping clients; she's very methodical and thorough bookkeeper and loves a paperwork challenge.
Kelly has been working in the accountancy sector for over 21 years and is fully AAT qualified. Her previous work experience involved working for HMRC (boo, hiss) and is also well experienced in finance for the farming industry.
In addition to working at EP Tax, Kelly also runs her own Body Shop business and has two young boys who love playing football. She loves baking and long walks in the countryside.
ACCA Chartered Accountant & Client Manager
Certified Chartered Accountant (ACCA)
Fellow member of the Association of Chartered Certified Accountants (ACCA)
AAT Qualified – Professional Diploma in Accounting (Level 4)
A/AS Levels in Maths and Business Studies
Advanced user of Excel
Xero Certified Bookkeeper
16 years of Finance experience with 11 years' in management accountants' roles for two Top 100 Legal practices.
Tarlia is our newest employee and started in summer 2020. She is an ACCA and AAT qualified accountant and has a wealth of experience working as a chartered accountant in the legal sector. Tarlia is highly driven and a great team player and able to work well to deadlines. She is extremely focused and has logical approach to everything she does – including fitness, which makes the rest of us feel very lazy.
Despite being the newest member of our team, Tarlia is given some of our most complicated tasks – she did say she liked a challenge when she started, and I think she has regretted this comment ever since. Tarlia has a sound knowledge of accountancy, tax law and can tackle complex issues from different angles.
In addition to working at EP Tax, Tarlia also works as an accountant for another local company and holds a level 2 qualification in personal training and is currently studying towards her level 3. She is a mum to two young children and has a husband in the military.